Sophisticated entertainment systems, residential appliances, power shades, and electronics of every kind are becoming more prominent in new RVs. Such power-based amenities create a critical demand for the continual development of more innovative and sophisticated converters, power centers, and inverters. Such a request also makes power product expertise and support critical factors for OEMs. As a result, experts like WFCO Electronics' Power Pros are valuable assets in developing power innovations for RVs.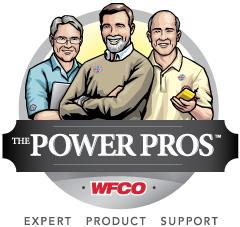 Good technical support for innovation is critical for the industry. Our Elkhart, Indiana, based Power Pros, consisting of engineering and technical support, are integral to WFCO's product development. Our Power Pros team works closely with manufacturers daily, so we see precisely how manufacturers use our products. This close, ongoing contact gives our Power Pros vital insights into customer needs regarding product improvements, installation issues, and potential new products.
Being located in Elkhart is highly beneficial for both service and product development. "It's this close relationship with manufacturers and our knowledge of what they need in terms of power conversion, charging, and delivery that will help WFCO continue to be the leader in power products, offering ongoing innovations to advance the industry."
This sensitivity and adaptability to customer needs have been the case throughout the company's 40-year history, during which many WFCO innovations as a standard feature for RV power products.
The formula for success includes making the time and investment to know your customers to provide the innovation, quality, and service they need. These factors are more important than ever as the industry moves forward to find a more significant niche in the recreation marketplace.
For any WFCO resources, tools, and information on our products, email support@wfcoelectronics.com with your request, or click here to download the WFCO Training Catalog. To learn more about our products through video, click here.